Luxury is often associated with the highest quality materials, but what if luxury could be found in something entirely new? Lab-grown diamonds are revolutionizing the way we view luxury by redefining it in a modern and sustainable way. Through advanced technology, these diamonds are made to mimic natural stones while offering an ethical alternative to mined diamonds.
With their exquisite beauty, lab-grown diamonds can now bring style and sophistication to any look without breaking the bank. From engagement rings to statement jewelry pieces, lab-grown diamond jewelry has become a symbol of elegance that everyone can enjoy.
As more people turn towards ethically sourced stones, lab-grown diamonds have become one of the most popular alternatives for those who want to make conscious decisions when purchasing luxury items.
Not only do they offer excellent value for money, but also provide peace of mind knowing that no human or environmental cost was involved in producing them. By challenging traditional ideas about what constitutes true luxury, lab-grown diamonds are rewriting the definition of fine jewelry – giving us access to dazzling accessories like never before!
The Benefits of Lab-Grown Diamonds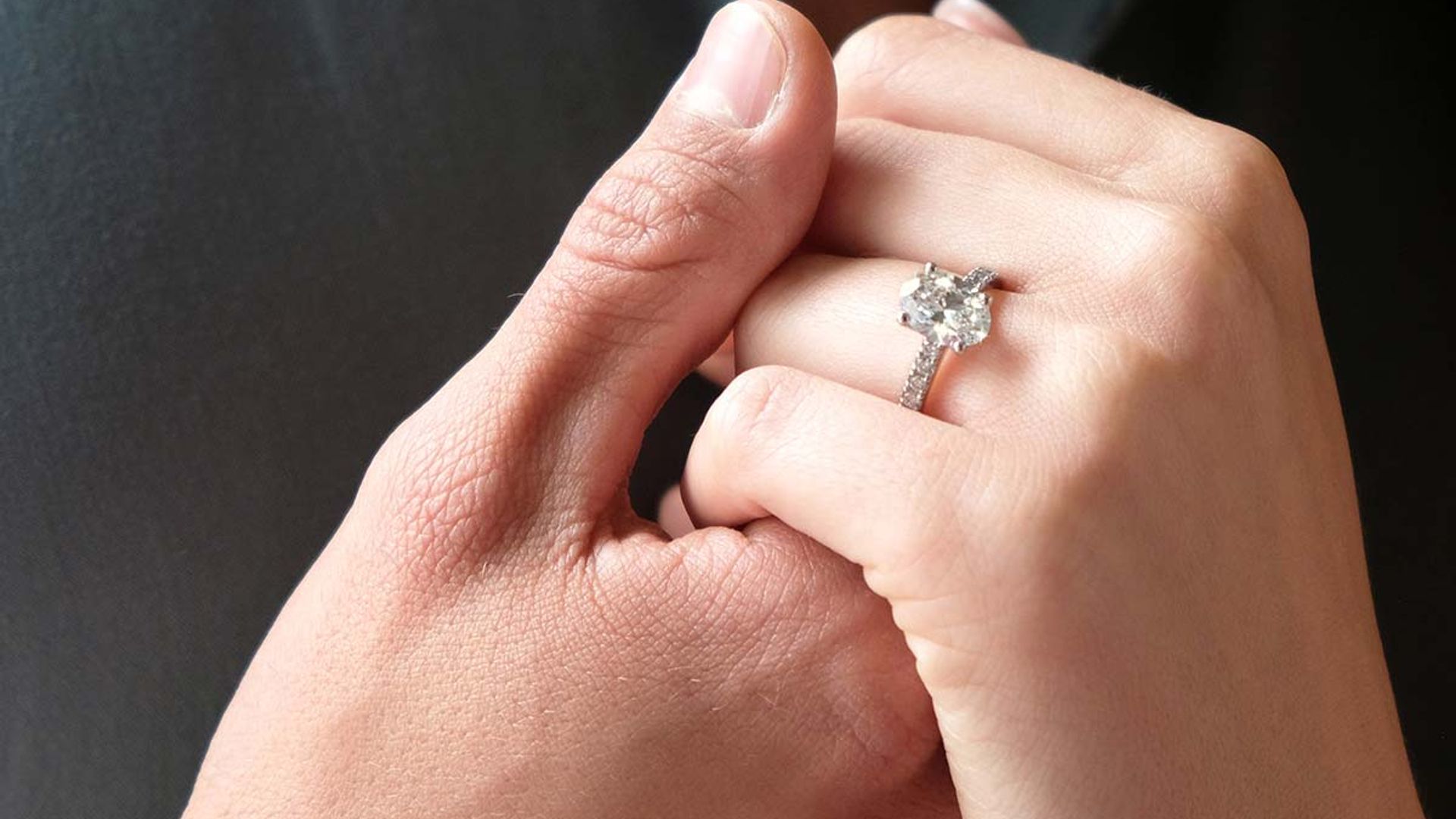 Lab diamond rings are becoming increasingly popular as an alternative to traditional mined diamond ones. Lab-grown diamonds offer numerous benefits that make them a desirable choice for luxury consumers.
One of the key advantages is cost savings; laboratory-grown diamonds are often significantly less expensive than their natural counterparts due to lower overhead costs associated with production. This makes them an attractive option for those looking for luxurious jewelry on a budget.
Lab-grown diamonds also offer environmental and ethical advantages over traditionally mined stones. By creating gems in laboratories under controlled conditions, fewer resources and energy are used in the creation process while avoiding the human rights violations and ecological damage caused by diamond mining activities around the world.
Furthermore, lab-created diamonds have superior quality control compared to naturally occurring gemstones that can be affected by environmental factors such as temperature or pressure during their formation process leading to inconsistencies in size, shape, and clarity among others.
Lab-grown stones provide more consistent results while maintaining comparable physical characteristics with natural ones in terms of beauty and durability making them ideal options when it comes to high-end jewelry pieces requiring exact specifications and standards of excellence.
Overall, lab-created gems present a compelling case both financially and ethically which has made them increasingly favored choices among customers seeking luxury goods without compromising on quality or values
How Lab-Grown Diamonds are Offering New Luxury Experiences
Lab-grown diamonds are revolutionizing the concept of luxury, offering experiences that weren't possible before. From one-of-a-kind jewelry designs to rare cuts and hues, lab-grown diamonds provide an unprecedented level of customization for those looking to invest in a luxurious item.
Not only do these gems offer a unique visual experience, but they also come with environmental benefits not found in traditionally mined diamonds.
The process used to create lab-grown diamonds is precise and sophisticated – using advanced technology such as chemical vapor deposition machines or high-pressure/high-temperature chambers, scientists can engineer these precious stones with exacting detail.
The result is a diamond that has all the same properties as its mined counterpart but without any of the ethical or environmental concerns associated with mining processes. As such, it's no surprise that more people are turning towards lab-grown options when looking for something truly special and luxurious.
What sets them apart lab-grown diamonds from other forms of luxury items is their ability to combine beauty and sustainability in one package – allowing consumers to feel good about investing in something truly exquisite knowing it was created ethically and sustainably.
This type of purchase provides customers with peace of mind while still delivering on the promise of unparalleled quality and sparkle – giving them an unforgettable experience they won't soon forget!
Disrupting the Traditional Precious Stone Market
The traditional precious stone market is being disrupted by the emergence of lab-grown diamonds. While such gems have always been available, they are now gaining a foothold in the luxury goods industry due to their numerous advantages over mined diamonds.
Lab-grown diamonds provide consumers with greater affordability, enhanced ethical sourcing, and more choice than ever before. As a result, these sparkling stones are becoming increasingly popular amongst fashion-forward individuals who seek to stand out from the crowd without breaking the bank.
With the growing demand for lab-grown diamonds, buyers can expect even more options when it comes to cuts, colors, and carats – allowing them to customize their jewelry according to individual tastes and preferences.
By introducing new elements into an age-old market, lab-grown diamonds are redefining what it means to buy luxury items today.