Do you know how to properly clean your shoes? Shoes come in many materials, all of which require different cleaning techniques. Cleaning shoes is not only important for the longevity of your footwear, but also for the health and safety of yourself and others around you.
In this article, we provide a comprehensive guide to proper shoe cleaning for common materials such as leather, suede, canvas, and synthetic fabrics. Learn how to keep your shoes looking their best with our helpful tips!
Introduction
This article provides a comprehensive guide to proper shoe cleaning for different materials. From leather and canvas to suede and patent, learn how to keep your shoes looking their best with these simple tips.
Learn which products are most effective in removing dirt and stains while preserving the material of your beloved shoes. Get advice on avoiding creases and scuffs as well as strategies for restoring any damage that may occur during regular wear. Finally, discover what preventive steps you can take to ensure the long-term protection of your footwear investment.
With this guidance, you will be able to keep all types of shoes clean, polished, and looking great!
Cleaning Leather Shoes
Cleaning leather shoes is essential to keep them looking neat and pristine. However, due to the delicate nature of leather material, you must take extra caution when cleaning them. Depending on the type of leather your shoes are composed of, there are a few things you should pay attention to before beginning the cleaning process.
For instance, if they are made from calfskin or cowhide leather then use warm water with mild soap and rub gently with a soft cloth in small circular motions. On the other hand, for suede materials avoid using any cleansers as this kind of material can be easily damaged by harsh chemicals or heavy scrubbing; instead, use a brush specifically designed for cleaning suede and lightly brush away dirt and debris until clean. Finally, remember that even after taking proper care while cleaning your shoes make sure you dry them completely before putting them back on so you don't incur any damage to the material itself or cause an unpleasant smell!
Cleaning Canvas Shoes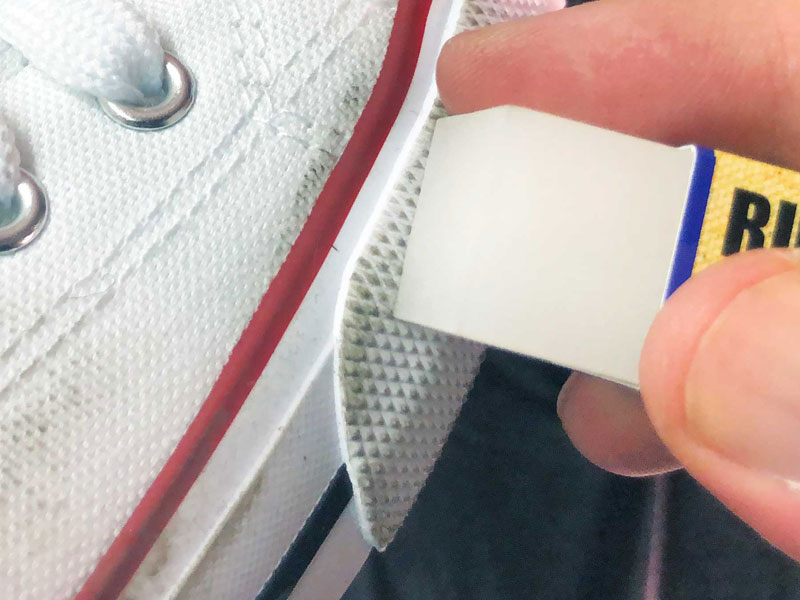 Cleaning canvas shoes is a delicate process, but with the proper tools and techniques, one can achieve great results. To start, it\'s important to remove any dirt or debris from the surface of your canvas shoe by gently brushing it away using a soft bristle brush.
Next, you\'ll need to make sure your cleaning solution is compatible with the materials in your shoe. For most shoes, this will be some kind of mild soap mixed with warm water.
Once you have prepared the cleaning solution, use a damp cloth to apply it to your shoe and gently scrub away any stains or blemishes until they are gone. After that, rinse off the canvas shoes thoroughly with clean water and allow them to dry completely before wearing them again for maximum comfort and durability!
Conclusion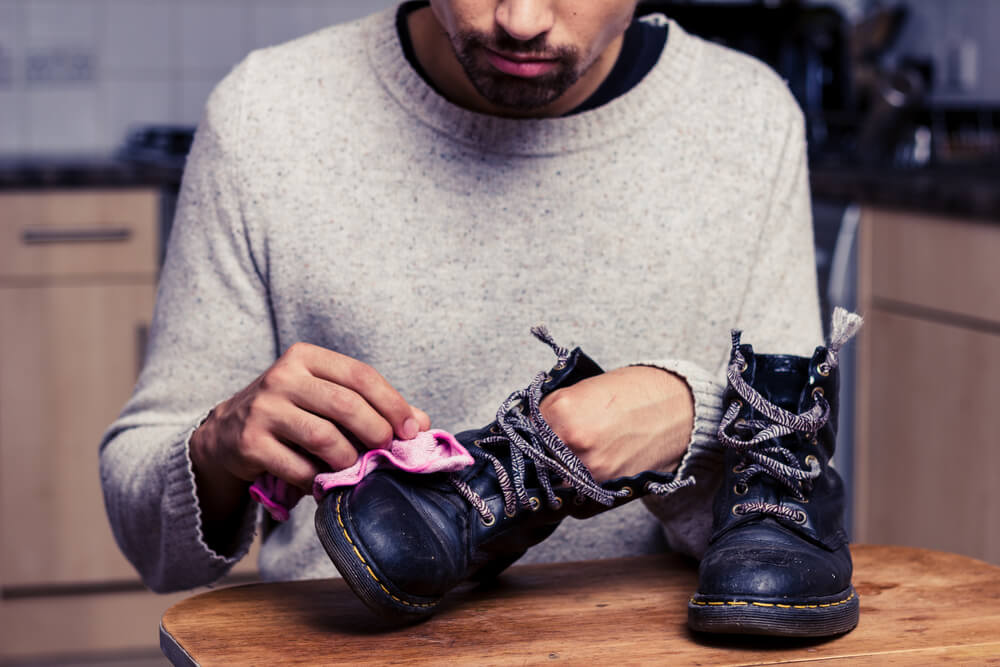 Proper shoe cleaning is essential for not only maintaining the quality of your shoes but also protecting yourself from any health issues that may arise. In this comprehensive guide, we discussed different methods and materials you need to use when it comes to cleaning your shoes depending on the material they are made from.
Saphir has some great products that will help make sure you clean each type of material properly so that your shoes last longer and look better than ever before. Cleaning your shoes regularly with the right tools can save you time, money, and effort in the long run!