In Italy, toasting is an essential part of the culture and has been for centuries. It's a way to honor friends, family, special occasions or simply celebrate life. Cin cin! In Italian is the traditional toast that expresses good wishes and appreciation.
Toasting in Italian culture involves more than just raising your glass and saying "Cin cin" but rather it's a gesture of friendship with its own unique set of traditions and customs. From how you hold your glass to when you should take a sip, learn what you need to know about this important tradition before clinking glasses with Italians next time. And as they say in Italy, "Salute!" or "Cheers!" which translates to "cheers in Italian."
Celebrating with Cin Cin: An Introduction to Italian Toasting Culture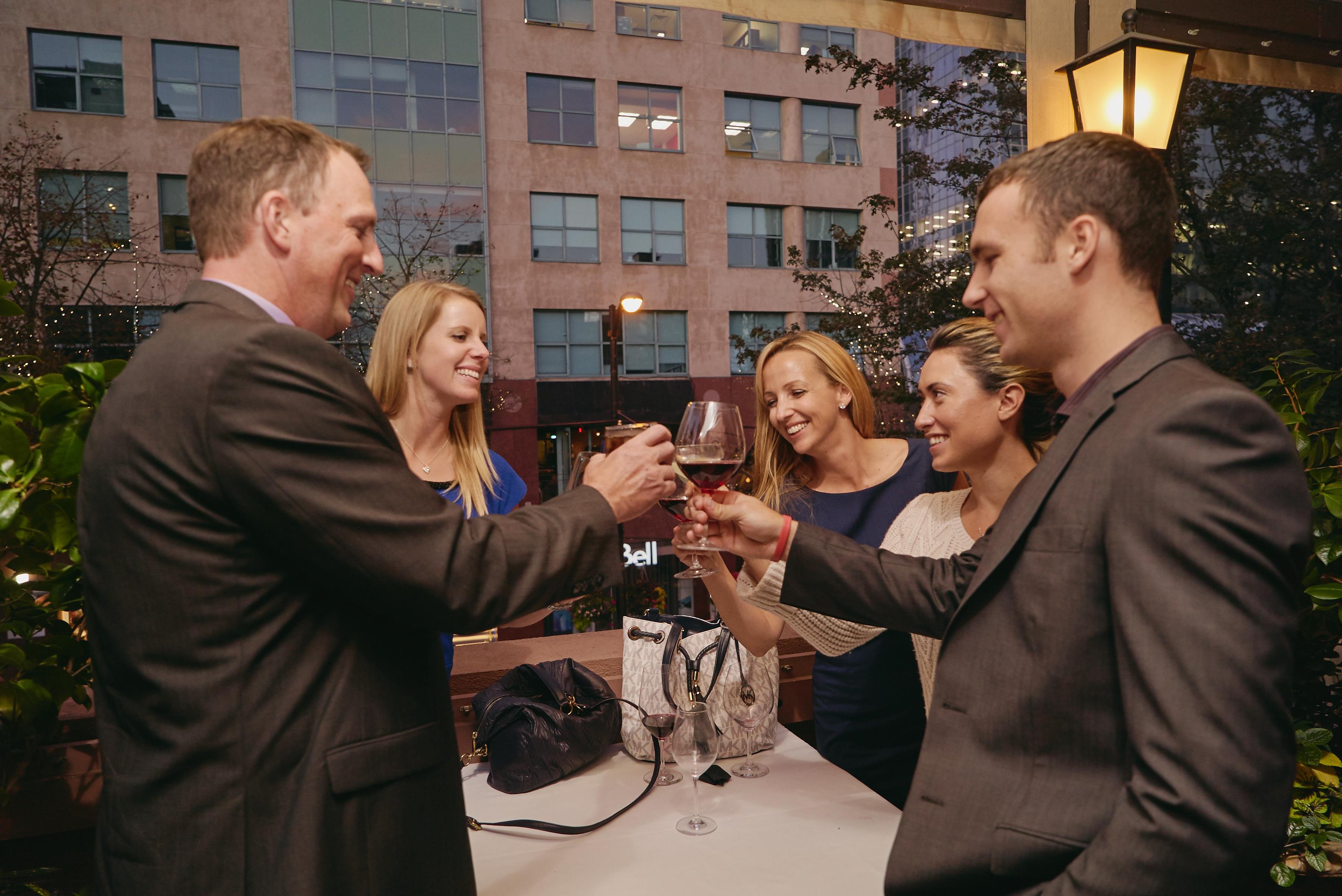 Raise your glass and join in the time-honored tradition of toasting with 'Cin Cin!' To celebrate special occasions and good fortune, Italians have long embraced this cheerful custom. Although the practice has evolved over time, it is still a favorite way for family and friends to come together. From its humble origins as a simple gesture of goodwill between two people sharing wine, Cin Cin grew into an integral part of Italian culture.
Throughout history, different regions developed their own customs when it comes to raising a toast. While some may follow more traditional protocols like offering specific words or phrases before drinking, others rely on unique rituals that are shared among communities or families. No matter which style is chosen however, there always remains one common thread: respect for those around you who are also participating in the celebration.
At the heart of every successful toast lies an understanding of how important it is to not only honor oneself but also those present at any gathering or event. This means taking care when crafting both words and gestures so as not to offend anyone else involved in the festivities — something that many Italian cultures take very seriously indeed!
By recognizing these differences between individuals while still coming together united under one cause — whether that be congratulating someone on their accomplishment or simply wishing everyone well — celebrating with cin cin can create lasting memories filled with joyous cheers from all participants alike!
Exploring the Meaning Behind the Classic Cin Cin Toast
When it comes to the classic toast cin cin, there is more than meets the eye. In Italian culture, this phrase has a much deeper meaning that goes beyond just wishing somebody a good drink. The term is thought to go back centuries and has been used as an expression of friendship and goodwill towards fellow Italians. It can be heard in bars and restaurants all over Italy, but its true origin remains unclear.
Many believe that the use of cin cin dates back to ancient Rome, with some citing Emperor Neros famous proclamation Cenam pascere (Let us feast) when he wished his guests well before they ate or drank together. Others suggest that it may have derived from the Latin phrase cinis, which means ashes, with people sprinkling ash on each other's heads during celebrations as a sign of fellowship. Regardless of where the saying first came from, one thing is certain: Cin Cin carries a powerful message about Italian culture today – one of solidarity and communal spirit among friends old and new alike.
The simple act of sharing a drink while wishing someone "cin cin" marks not only an agreement between two parties but also serves as an expression of respect for each other's company and wishes for future success – something Italians take very seriously indeed!
The History and Traditions of Italian Toasting Rituals
Italian toasting rituals are deeply rooted in the country's history and traditions. For centuries, Italians have raised their glasses at wedding receptions, celebrations, and even funerals to honor special occasions as well as express love and respect for one another. The term "cin cin" is used by many Italian families when it comes to making a toast.
This phrase translates literally into English as "cheers!" Toasting is an art form that has been passed down through generations of Italians since ancient times. Ancient Romans believed that raising a glass was like offering up a sacrifice to the gods – hence why some believe it may be responsible for Italys world-famous wine culture today! In modern times, Italian toasting rituals remain largely unchanged from traditional practices.
Toasts are typically made with sparkling wines or spirits such as grappa or limoncello depending on the occasion; however, many families also use prosecco or champagne for special events like weddings. Before clinking glasses together participants often say "salute" (which means health) then take turns sipping their drinks while maintaining eye contact with each other– this is said to bring good luck according to folklore! The importance of these rituals continues throughout all aspects of Italian life—especially during family gatherings where everyone can come together over food, drink and conversation honoring both tradition and loved ones alike with heartfelt gestures like cin cin-ing each other over dinner tables across Italy every night.