In the ever-evolving world of digital marketing, optimizing one's website for mobile is essential to remaining competitive. With more and more consumers using their smartphones or tablets as their primary source of online content, it is now more important than ever to ensure that your website renders properly on devices with smaller screens and faster speeds.
This article will discuss the importance of optimizing your website for mobile, provide best practices to do so effectively, and explain why this SEO strategy should be considered a critical part of any successful business overall marketing plan. By following these guidelines you can ensure that your customers have an optimal experience when visiting your site from any device – while also increasing traffic and improving rankings in search engine results pages (SERPs).
Benefits of Having a Mobile-Optimized Site
Having a mobile-optimized website is an essential part of any successful SEO strategy. A mobile-friendly website offers numerous benefits, from improved user experience to higher rankings on search engine results pages (SERPs).
Here are some of the key advantages of having a responsive site: 1. Increased Visibility: Mobile optimization makes your website more visible and accessible to potential customers who use their phones for searching.
This can lead to increased clickthrough rates for organic search listings, as well as better SERP placement when users type in relevant queries into Google or other search engines. 2.
Enhanced User Experience: Having a responsive design ensures that visitors have the best possible experience on your site regardless of what device they're using; whether it be a desktop, tablet, or smartphone. This can help increase engagement levels and reduce bounce rate as it eliminates the need for zooming and scrolling across different screen sizes while navigating around your page contents.
3.
Improved Conversion Rates: With optimized sites designed specifically with smaller screens in mind, conversion rates tend to be much higher than those without mobile responsiveness since there are fewer obstacles between users and completing desired actions such as filling out forms or clicking buttons, etc… 4.
Reduced Development Costs & Timeframe: Maintaining one version of each web page reduces development costs significantly compared with creating separate versions for each device type; thus saving valuable time during production cycles too! 5 Optimized Online Shopping Experiences: If you run an online store then having an eCommerce solution which is optimized for smartphones will allow shoppers to easily browse through products, add them into their shopping basket before proceeding seamlessly through checkout – resulting in higher sales figures overall!
Steps for Implementing a Mobile SEO Strategy
1. Creating a Mobile-Friendly Website: A key step in implementing a mobile SEO strategy is to create a website that is optimized for mobile devices.
This includes ensuring your website is responsive, meaning it automatically adjusts its layout and design depending on the device being used; making sure all content can be easily consumed and navigated on small screens; using HTML5 elements to format pages; testing page load speed across different mobile connections; compressing images and other media for faster loading times; and optimizing meta descriptions, titles, headings, etc. for better SERP rankings.
2.
Utilizing Targeted Keywords: When creating content or optimizing existing ones with an SEO focus, make sure you are focusing on targeted keywords related to the topic of the page or article as well as those relevant to the specific audience youre trying to reach via your mobile site.
Doing so will help search engines find more relevant results when users are searching from their phones. 3.
Adapting Content For Mobile Users: Writing content specifically tailored towards smartphone users can go a long way in helping your business succeed in ranking higher in searches performed by them – which may include shorter paragraphs and sentences along with larger font sizes for easier readability while scrolling through pages quickly on smaller screens without having to zoom in/out repeatedly throughout their experience on your site or app. Additionally, utilizing videos (or even GIFs) within articles can also provide further engagement opportunities while browsing from smartphones versus desktop computers where visuals may not play as large of a role due to space constraints present with handheld devices versus traditional laptops/desktops configurations – this should all be kept at top of mind when designing any new content pieces intended primarily for mobile viewers going forward.
4. Promoting Your Brand Through Social Media Platforms: With an ever-increasing amount of people relying solely upon their smartphones for web access purposes – social media platforms such as Facebook, Twitter, Instagram, Snapchat, Youtube & LinkedIn have become incredibly powerful tools available on our fingertips today allowing businesses like yours unprecedented levels of access directly into customers' lives no matter where they happen to be located geographically speaking.
Leveraging these channels properly by providing timely updates related directly to topics addressed within various blog posts published on your company website (as mentioned above) can prove extremely useful when attempting to increase overall brand awareness around certain products/services being offered too; therefore consider incorporating some sort of proactive approach here whenever possible moving forward!
Tracking and Evaluating the Results of Your Mobile SEO Efforts
Tracking and evaluating the success of your mobile SEO efforts is essential for understanding how well you are optimizing your website. Analyzing web traffic data can provide a comprehensive overview of how visitors interact with your website on mobile devices.
This includes analyzing page views, time spent on each page, bounce rate, and other metrics that help you understand user experience. Additionally, tracking search engine rankings helps measure the effectiveness of keyword optimization techniques used to target specific queries from users searching for content related to yours. Testing different design elements such as font sizes and navigation menus also helps assess their impact on usability and click-through rates to make further improvements.
Gathering user feedback through surveys or interviews is another great way to identify areas that require attention when adjusting your mobile SEO strategy over time.
Conclusion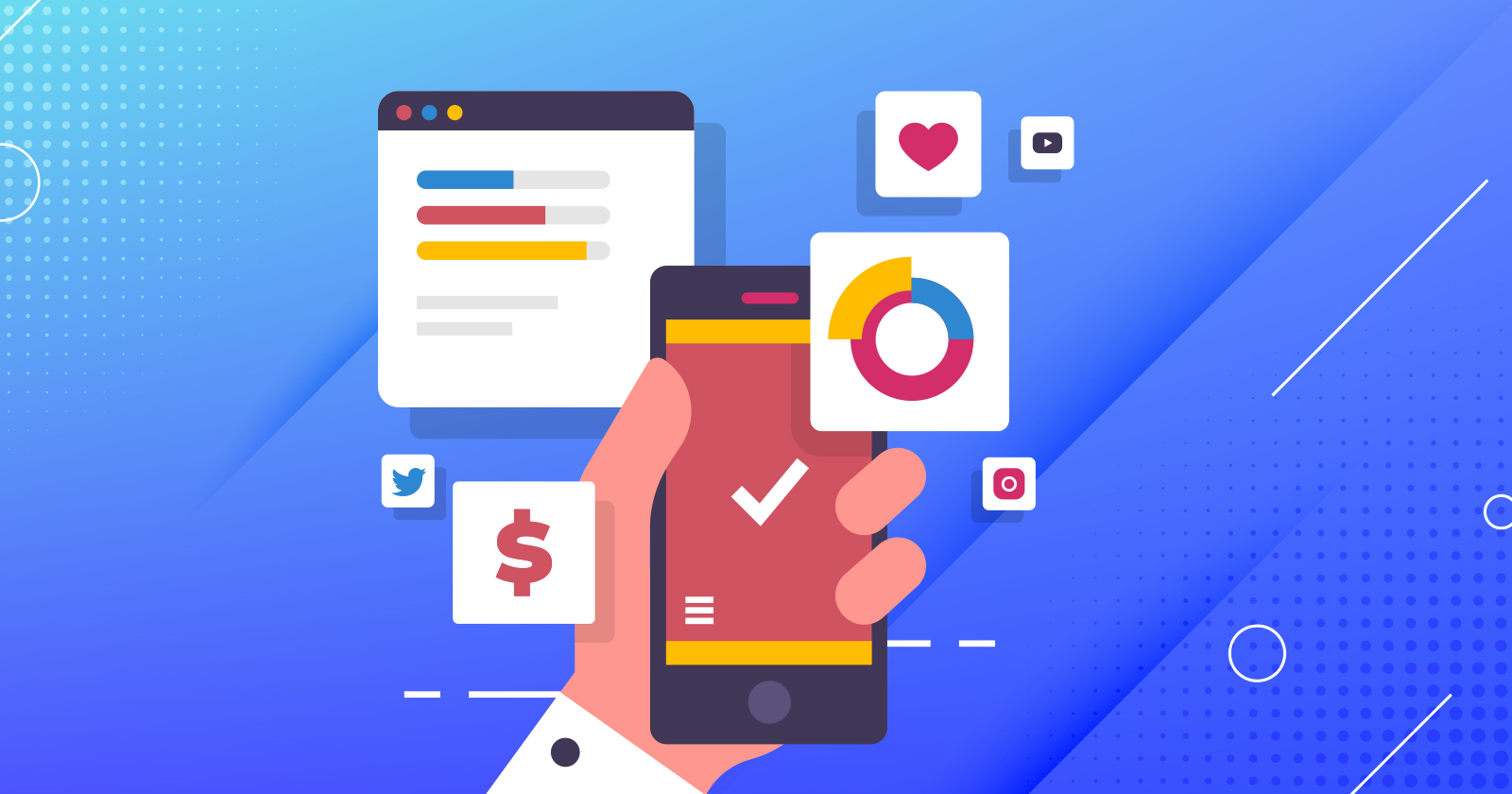 As mobile search continues to grow, optimizing your website for mobile is more important than ever. Mobile optimization can have a major impact on your SEO, helping you reach new customers and improve visibility in local search results.
Working with a local SEO agency can help you navigate the complexities of mobile optimization, ensuring that your website is optimized for both desktop and mobile users. With the right approach, mobile optimization can be an effective way to drive organic traffic and increase leads from digital channels.